The better travel dice cup with storage compartment and cushioned interior.
Great fun on the go.
Dice games have connected people and cultures since time immemorial and have never completely disappeared. In times of e-sports and online gaming, they are even experiencing a major comeback. Precisely because they are so wonderfully analogue, they are becoming more popular again. The rules are indeed easy to explain and everyone can play immediately.
With integrated storage compartment and cushioned interior.
The dice can be stowed in the bottom compartment of the cup and are therefore easier to keep track of. The black velvet lining optimally dampens the sounds produced by throwing the dice. So you can play anywhere - without disturbing your fellow travellers. The outside of the mug is covered in imitation leather, its simple design makes it a classically beautiful game accessory. Incl. 5 black dice with white spots. Cup measures 8 x 10cm (3.1″ x 4.9″) (diameter x height), weighs 122g (4.3 oz).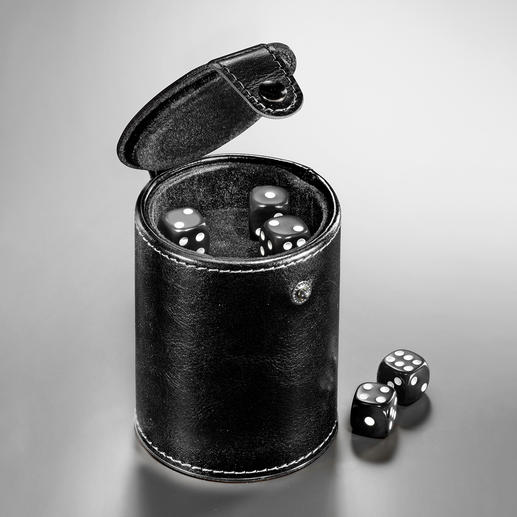 Be the first to review this product