Now you can wear your reading lamp on your specs.
The superlight "Night-Owl" lamp shines as bright as day and keeps your hands free.
Weighing in at only 8g (0.3 oz), your small LED lamp will even fit the daintiest spec frame. And its 60 lux is as bright as day.
Splendid to read in bed, on long-haul flights and railway journeys.
The light has a 45° angle which shines directly into your field of vision. The flexible ball joint lets you adjust your lamp just the way you like it. Also perfect to carry out repairs and do handicrafts where both hands need to be free. Operates with a lithium battery (included) which will last up to 3 hours.
Measures 1.5 x 2 x 5.5cm (0.7" x 0.75" x 2.2") (W x H x D). Made in Germany.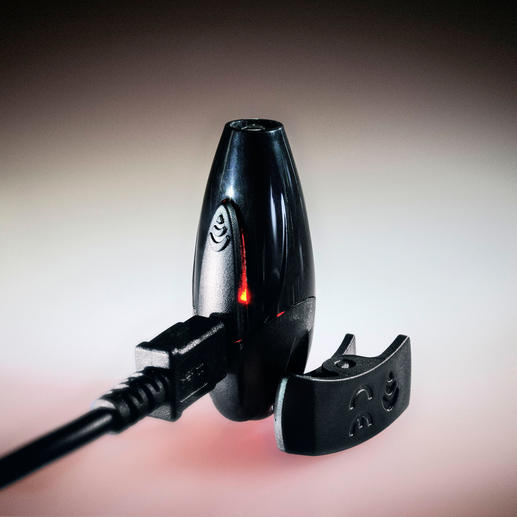 Be the first to review this product