SOI Handbag Light
A world premiere: The first automatic, energy-efficient handbag light.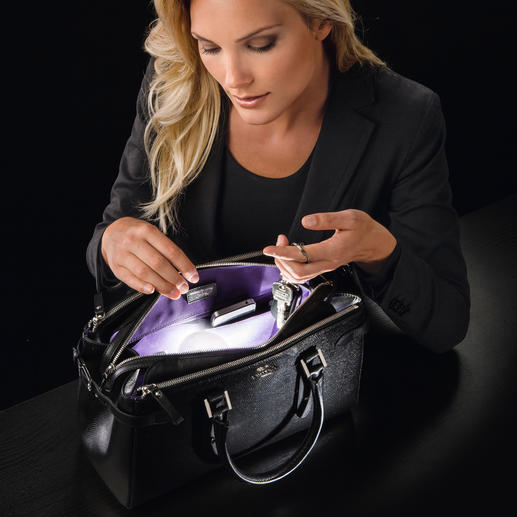 At last everything within reach. Bright and handy. Light and attractive. By SOI/Germany.
Recent studies reveal that women spend an average of 76 days of their life searching through their handbags, which are often filled to the brim. A waste of time and cause for endless frustration. The SOI Light puts an end to the tiresome search for your mobile, purse, keys, lipstick, hair brush, etc.
Only lights up when needed and switches off automatically. 
The patented energy-saving sensor only reacts in proximity to hands or after a gentle tap. And also causes the 4 powerful LEDs to switch off automatically after 10 seconds. Hence batteries only need changing after 3000 uses. Includes 2 pre-installed button cells (3V each). Measures 7cm (2 3⁄4") in diameter, 22mm (4⁄5") high. Weighs 41g (1.5 oz). Made in Germany.
SOI Handbag Light
Be the first to review this product