Twisstar Animal Hair Brush
Twisstar Animal Hair Brush
An end to animal hair on your rug, car seat, sofa, ...
The rotating Twisstar brush removes even the finest hair from practically all fabrics. Quicker and more thorough than ever before.
You can hardly remove animal hair faster, easier and more thoroughly: From rugs, your favourite chair, from the trunk, ... No arduous and time-consuming brushing by hand. Just plug in the fantastic Twisstar brush into your electric screwdriver and start it up. The rotating silicone bristles comb through the fibres and bring even stubborn animal hair to the surface. And in the same step, vacuum with the upholstery nozzle - and it's clean! You save time and effort. And nothing is flying around.
Cleans thoroughly yet gently. Even in corners, crevices, seat edges, ...
Varying lengths of bristles and the brush head narrowing to the front easily access hard-to-reach areas. Contrary to hard plastic bristles, the flexible silicone won't damage even delicate fabrics. And you can easily adjust the rotation speed by pressing a button on the electric screwdriver. Measures 7.5 x 12cm (2.7″ x 4.7″; diameter x H), weighs 110g (3.8 oz). 10mm (0.4″) diameter metal handle works with all standard drill chucks.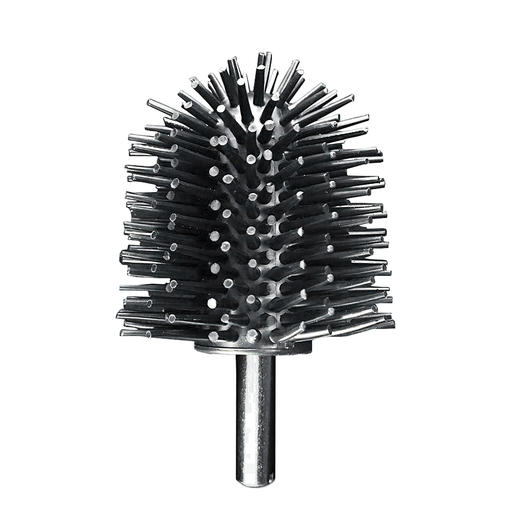 Be the first to review this product