Sun Visor, Bermudas Sun Reflect, Glare Shield …
Dear Reader,
Numerous possibilities exist to protect ourselves from the sun and some of its dangerous radiations everywhere. We have found some special alternatives, which will be more valuable than ever before in the next few days and weeks.

You can discover our 9 favorites in this newsletter below. And 25 further ideas can be seen as of now in a new category of our online shop.

Kind regards,

Dieter Junghans
Tried and tested at the Sydney Olympics.
Sunglasses can't do this: Provide UV protection from all sides without letting light enter from the top and sides. This sun visor will protect you from 99% of all UV rays.

See the Sun Visor


Perfect outfit with UV protection. Noticeably cooler.
Glare-free HD vision, in any light.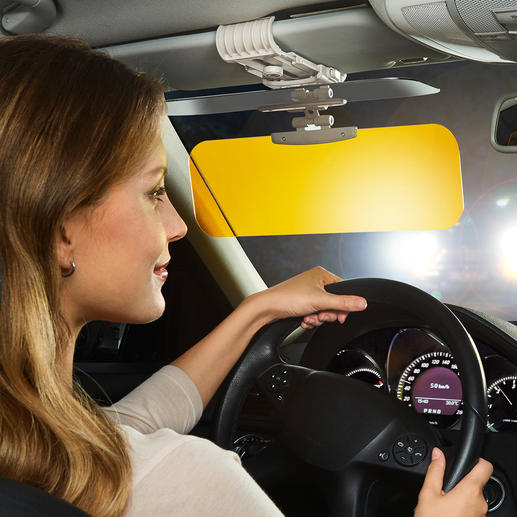 This 2-way glare shield offers a 360° swivel mount. Simply pull it down to get sharp, contrast-rich and clear visibility.

See the 2-in-1 Glare Shield



Spectacular focal point in the garden, on the terrace,
by the pool, …

This beauty cannot be compared to conventional fringed parasols, which often have little in the way of fringing. The raffia ribbons made of tear- and UV-resistant polyester are cut in a straight line and are approx. 13.8" long. This parasol is also a stylish eye-catcher when closed. Canopy made of light- and colour-fast woven polyester.

See the Fringed Parasol


Sun protection made of 100% straw.
A special SunSelect® jersey fabric allows you to get a tan under your swinsuit.
NASA technology: 100% UV protection …
… but still rich in contrast and high in definition. Far more elegant than sporty looking pilot sunglasses thanks to the trendy 50s style retro design.

See the EAGLE EYES® Retro Sunglasses

Have you already seen these?
Contact:
Pro-Idee * Woodview Road * Paignton * TQ4 7SR
Tel: 01803 677 916 * Fax: 0844 324 8529 * www.proidee.co.uk * info@proidee.co.uk

Legal Notice:
Pro-Idee GmbH & Co. KG, Gut-Dämme-Straße 4, 52070 Aachen, Germany
By phone: 0049 (0) 241 109 119
By fax: 0049 (0) 241 109 121
By email: service@proidee.de
Personally liable partner:
Fairway GmbH * Head Office: Aachen * Court of Registration: District Court Aachen, HRB 5224 * Managing Directors: Dieter Junghans, Ulf Bergjohann
Pro-Idee Geschäftsführungs-GmbH * Head Office: Aachen * Court of Registration: District Court Aachen, HRB 5994 * Managing Directors: Dieter Junghans, Ulf Bergjohann
Pro-Idee GmbH & Co. KG, Court of Registration: District Court Aachen, HRA 4027
VAT. Reg. No. 777 495 661
Platform of the EC commission for online dispute resolution: https://ec.europa.eu/consumers/odr/