New ideas from around the world...
Dear Reader,
Here are some great "new ideas from around the world" for February, all with our 29-day right of return and 36 month Pro-Idee guarantee on every item.

This newsletter gives you preferential access to brand new Pro-Idee products which often only have limited stock.

Sincerely,

Dieter Junghans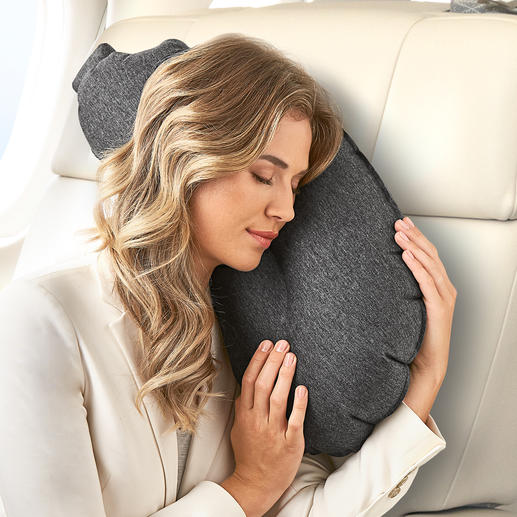 The inflatable pillow in an ingenious shape. A blessing on long flights, car, train and bus rides.
Aubergine Pillow
Elegant clutch. Professional organizer. And ingenious bag in a bag.
&bag
The rim brush professionals use: Thorough, gentle and quick. With highly effective, paintbrush-shaped brush head.
Professional Rim Brush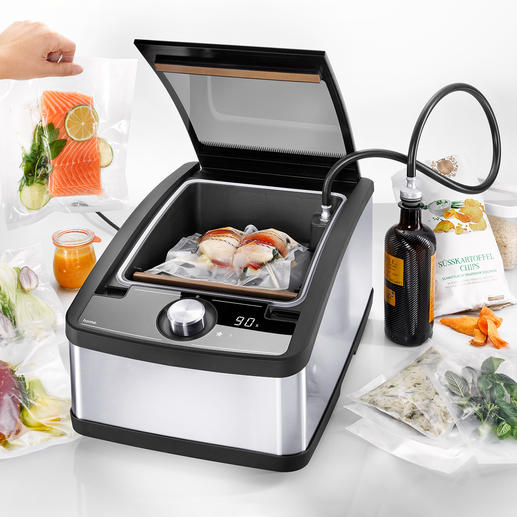 Professional negative pressure technology creates a much stronger vacuum than conventional domestic vacuum-sealers.
Chamber Vacuum Sealer MULTIVAC home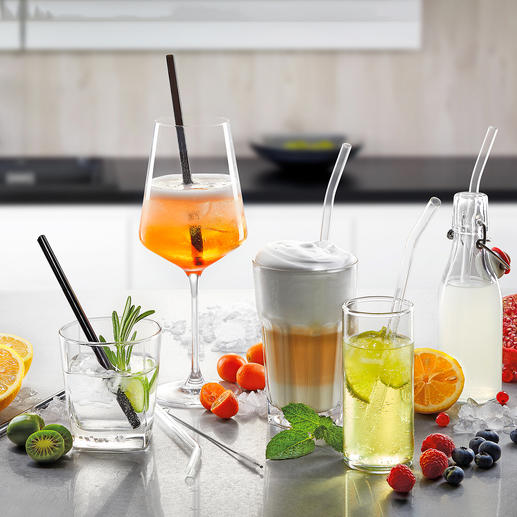 Stylish for hot and cold drinks. And environmentally friendly. Robust, easy-care, recyclable.
Glass Straw, Set of 8
The better hygrometer: Displays and calculates the air humidity in the room. And warns against danger of mould.
ADE Climate Guard
Elegant stainless steel instead of plastic: The Alessi pillbox. With 7 compartments and twist closure.
Alessi Designer Pillbox
The superfast Qwik Wisk™ for whipped cream, beaten egg whites, dressings, pancake batter, ...
Qwik Wisk™ Hand Blender
Ingenious: Foldable tote bag and rucksack in one. Handy size. Ultralight. Always at hand.
reisenthel® 2-in-1 Foldable Tote Bag
Probably the smallest, strongest and most robust micro-torch
in the world.
Olight Micro Torch
Contact:
Pro-Idee * Woodview Road * Paignton * TQ4 7SR
Tel: 01803 677 916 * Fax: 0844 324 8529 * www.proidee.co.uk * info@proidee.co.uk

Legal Notice:
Pro-Idee GmbH & Co. KG, Auf der Hüls 205, 52053 Aachen, Germany
By phone: 0049 (0) 241 109 119
By fax: 0049 (0) 241 109 121
By email: service@proidee.de
Personally liable partner:
Fairway GmbH * Head Office: Aachen * Court of Registration: District Court Aachen, HRB 5224 * Managing Directors: Dieter Junghans, Ulf Bergjohann
Pro-Idee Geschäftsführungs-GmbH * Head Office: Aachen * Court of Registration: District Court Aachen, HRB 5994 * Managing Directors: Dieter Junghans, Ulf Bergjohann
Pro-Idee GmbH & Co. KG, Court of Registration: District Court Aachen, HRA 4027
VAT. Reg. No. 777 495 661
Platform of the EC commission for online dispute resolution: https://ec.europa.eu/consumers/odr/