Valentine´s Day is on the 14th of February 2019 ...

Dear Reader,
As of right now, you will find on our online shop more than 100 gift ideas for Valentine´s Day – with products from all the Pro-Idee shops.
Our top 10 of ideas for Valentine´s Day is to be found in this newsletter.

Best Regards,

Dieter Junghans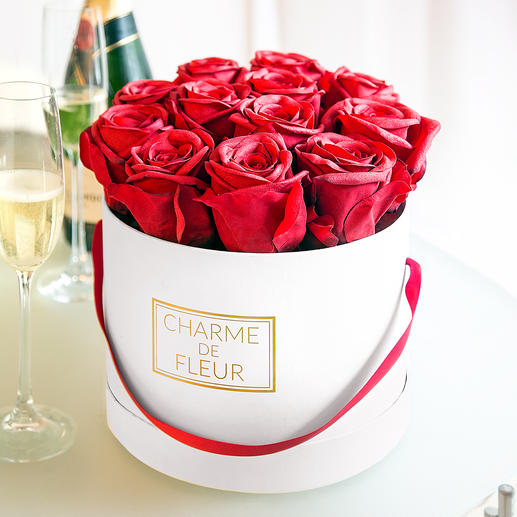 1

The new trend in floral presents: Twelve life-like, red roses in a stylish box. Stunningly beautiful flowers without needing specialist care.
"Charme de Fleur" Roses Gift Box
2

Splendidly elegant for flowers - and as a sophisticated object of design. The mirror-polished stainless steel vase with hand-crafted draping. Always unique.
Fold vase Margeaux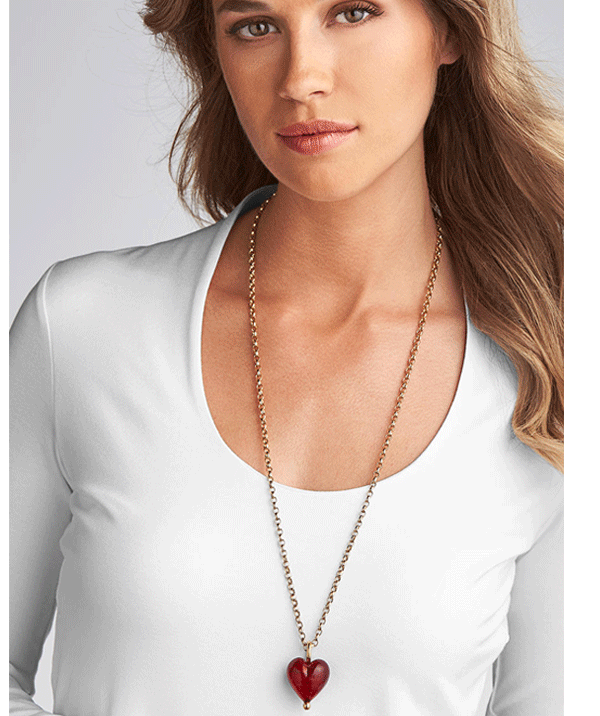 3

Venetian splendour: Shimmering gold captured in an elegant heart made of Murano glass.
Murano Heart Pendant or Gold Necklace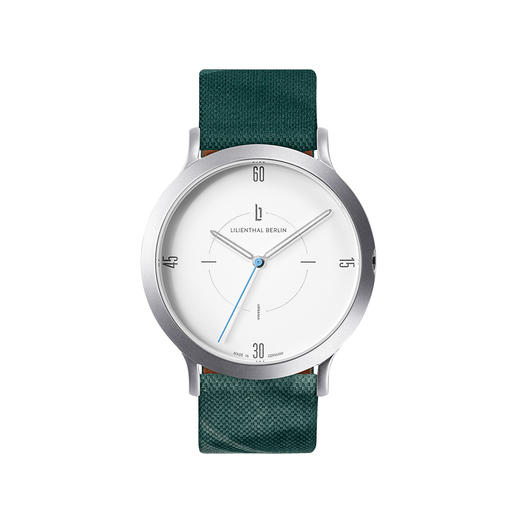 4

The unisex watch by Lilienthal. Multiple award winner. Pleasantly affordable.
Lilienthal Design Watch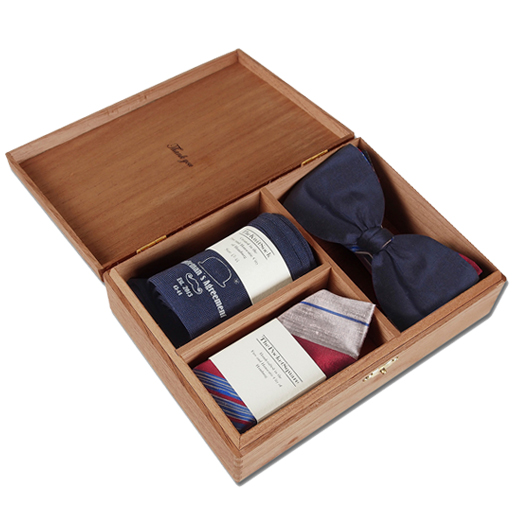 5

The versatile combination of bow tie, socks and pocket square. By Gentleman's Agreement. Perfectly matching. And always appropriate.
Gentleman's Agreement Accessories Box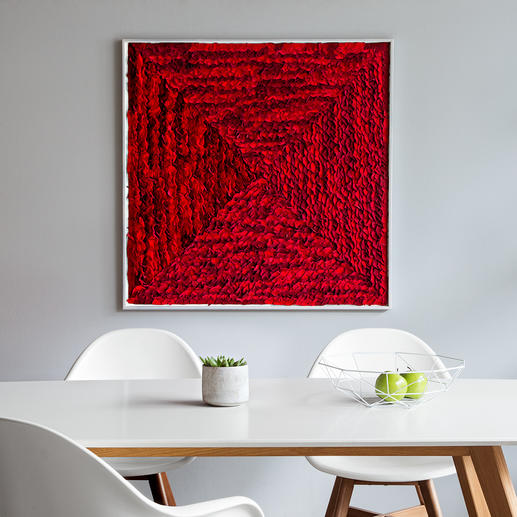 6

Burst of flowers for years: Artfully composed by hand and comprising up to 2,500 genuine rose petals. Laboriously and ecologically preserved, the petals retain their natural colours for years.
Rose Petal Picture
7

Classic look, innovative material: This ultra-light handbag weighs only 215g (7.6 oz). Made in Italy by cult label Save My Bag.
Ultralight Mini Bag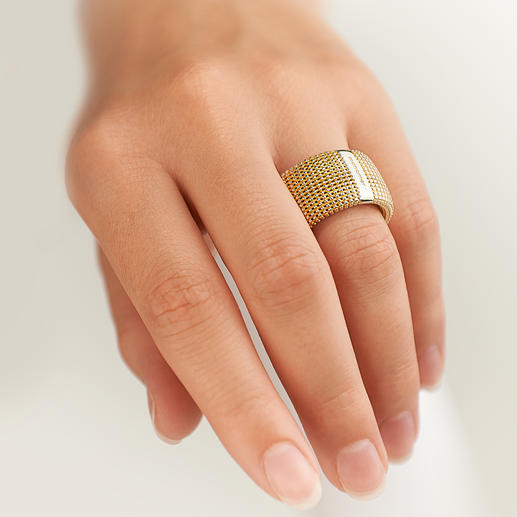 8

Exceptionally chunky, unexpectedly light: Silver jewellery in lattice design with a gold coloured lustre.
3D Ring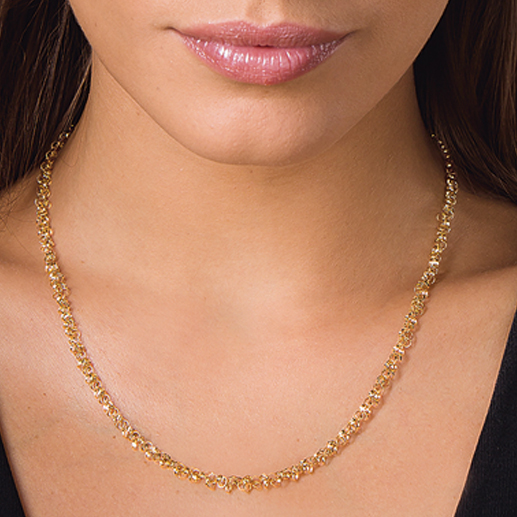 9

Three dimensional effect. Luxurious volume. And fascinating light reflection. Over 550 delicate, individual pieces made of 750 yellow gold.
Yellow gold triplet chain "Diamond effect"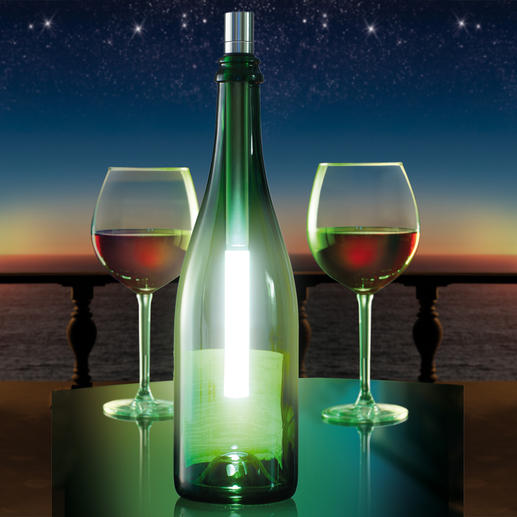 10

Transforms any empty wine or champagne bottle into an attractive lamp.
Bottlelight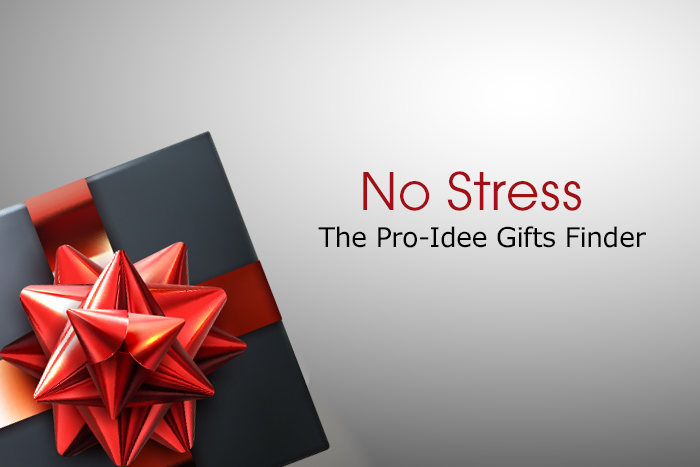 Gifts for all occasions, sorted in 16 categories for the whole year …
Contact:
Pro-Idee * Woodview Road * Paignton * TQ4 7SR
Tel: 01803 677 916 * Fax: 0844 324 8529 * www.proidee.co.uk * info@proidee.co.uk

Legal Notice:
Pro-Idee GmbH & Co. KG, Auf der Hüls 205, 52053 Aachen, Germany
By phone: 0049 (0) 241 109 119
By fax: 0049 (0) 241 109 121
By email: service@proidee.de
Personally liable partner:
Fairway GmbH * Head Office: Aachen * Court of Registration: District Court Aachen, HRB 5224 * Managing Directors: Dieter Junghans, Ulf Bergjohann
Pro-Idee Geschäftsführungs-GmbH * Head Office: Aachen * Court of Registration: District Court Aachen, HRB 5994 * Managing Directors: Dieter Junghans, Ulf Bergjohann
Pro-Idee GmbH & Co. KG, Court of Registration: District Court Aachen, HRA 4027
VAT. Reg. No. 777 495 661
Platform of the EC commission for online dispute resolution: https://ec.europa.eu/consumers/odr/