Sleep Safe® Shielding Blanket
Sleep Safe® Shielding Blanket
Effective protection against increasing mobile phone radiation.
Feather-light coverlet and protective shield in one. Blocks over 99% of high-frequency radio radiation.*
Mobile phones, radio masts, wireless routers, ... The burden of high-frequency mobile waves has increased dramatically. The World Health Organization (WHO) warns that increased mobile phone radiation can trigger or exacerbate stress, sleep disorders and other ailments. The Sleep Safe® cover provides effective protection against mobile phone radiation. This is confirmed in a report by the Bundeswehr University Munich*.
Developed in collaboration with physicists.
Simply put the cuddly blanket in your duvet cover: In summer on its own and in winter in addition to your duvet. The woven protective fibre mesh BD 1 can shield more than 99% of incident radio radiation*. Material: 52% cotton, 46.77% polyester, 1.23% silver fibre. Measures 130 x 200cm (51.2" x 78.7"). Weighs only about 490g (17.3 oz). Machine washable.
*Physical test report from the Bundeswehr University Munich.
Prof. Dipl.-Ing. Peter Pauli, Professor of High-Frequency, Microwave and Radar Technology at the University of the Bundeswehr Munich, report dated 23-01-2019.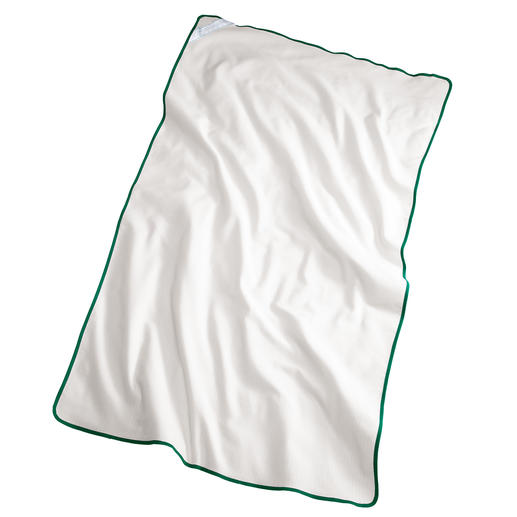 Be the first to review this product