Goldbergh Waterproof Gaiters
Goldbergh Waterproof Gaiters
Feather-light gaiters: Waterproof. Pleasantly breathable and undeniably stylish.
Thanks to the waterproof and breathable high-tech fabric, these gaiters offer efficient protection against rain, snow and dirt. But unlike conventional functional gaiters, these weigh only 35g and thus don't add much weight. What's more because they fold together, they fit into any pocket. Four incorporated elastic straps automatically adjust the width. A press stud loop at the lower, narrow end allows you to attach the gaiters to your shoes.

Length 38cm (15″). Colour: Black. 100% polyester. Machine washable.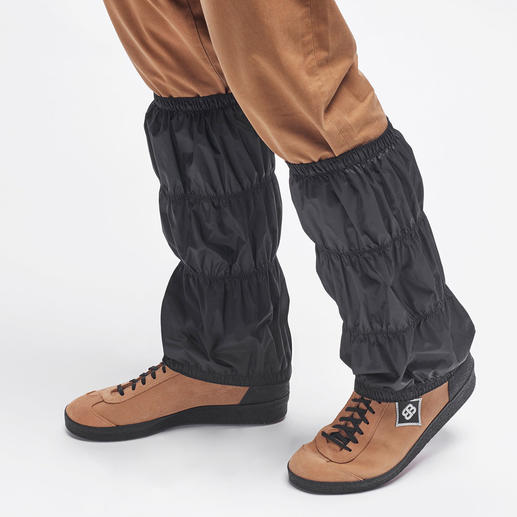 Be the first to review this product