Starlyf® Vacuum Cleaner Attachment
Starlyf® Vacuum Cleaner Attachment
Finally remove dust from the most inaccessible corners - quickly and effortlessly.
Now very easily with this ingeniously flexible vacuum cleaner attachment.
Forget the dust deposits in hard-to-reach places. Vacuum jewellery boxes, change boxes or drawers - without inadvertently hoovering up anything else.
30 flexible plastic tubes reach into every corner, every crack.
You can also remove dust from ventilation slots, keyboards or radiators thoroughly and without much effort. The soft flexible plastic tubes (2mm (.08″) in diameter) are also suitable for more delicate surfaces. Ideal for example to gently vacuum your car interior, Blu-ray player, kitchen appliances, etc.
Fits any commercial vacuum cleaner.
The included rubber adapter makes it easy to attach the attachment to any vacuum cleaner with a small handle. The air flow can be regulated directly on the handle. This means that you do not have to change the flow setting on the vacuum cleaner itself.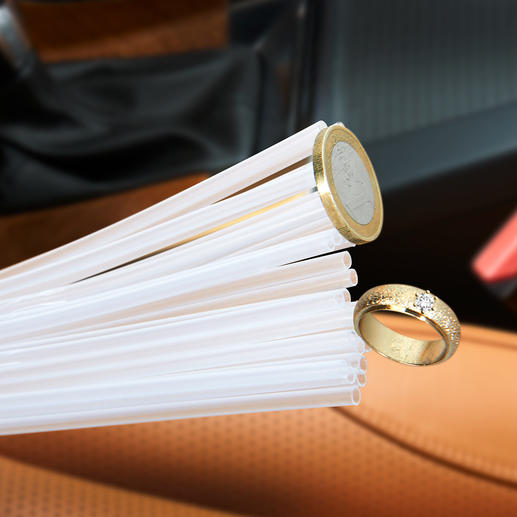 Be the first to review this product