The brilliant full-silicone shower squeegee.
Feels soft to the touch, flexible and without sharp edges.
Nearly indestructible: Manufactured in one piece and made entirely of silicone. You don't have to deal with the handle coming off and the plastic holder breaking. And: There are no sharp metal edges that might leave scratches. If you drop it, or if it falls on the floor, it will not cause any damage in your bathroom.
The Japanese design was kept intentionally simple: Even more compact than the conventional T-shape.
Thanks to the practical eyelet, you can hang the flat squeegee up and keep it handy. Made from 100% silicone. Measures 26 x 6 x 2.1cm (10.2″ x 2.4″ x 0.8″ (W x H x D)). Weighs 185g (6.5 oz). Colour: Aqua.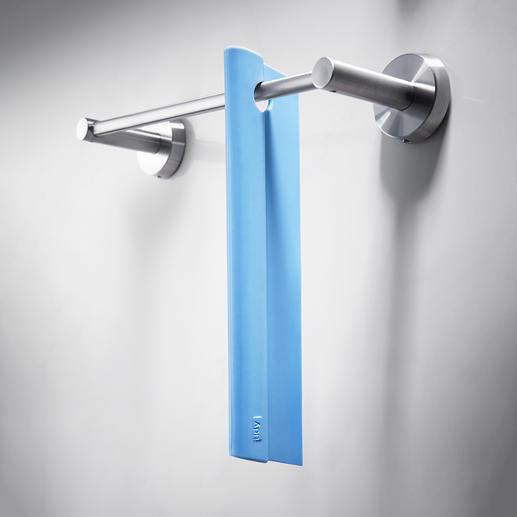 Be the first to review this product